Please watch this video for an introduction to the MAES Programme.
The full-time taught Master's programme provides a unique opportunity to pursue in-depth studies in English Linguistics and Literature, taught by leading specialists in the field. Full-time students will also have the option of specialising in either the literature or linguistics stream, allowing them to gain more expertise in their chosen area of study. The programme will also include a new, exciting capstone experience that will culminate in a research paper and a creative project to be presented at a conference for the academic and wider community.
Students will be introduced to a wide range of domains in English Linguistics and Literature. Along with introductory courses that provide foundational knowledge, Linguistics courses include Global Englishes, Cultural Semiotics, Politics of English, Intercultural communication. Literary courses include Travel Writing and Culture, World Modernisms, Post-Colonial Representations and Global Shakespeare.
Our cross-cultural approach to English language and literature takes advantage of Hong Kong's historical, geographical and political background and discusses language and literature in relation to its position in the global world. Overseas students are welcome to apply for a student visa through the university.
Please note that our MA is not an English as a Second Language or an English teaching programme. Although many of our students are English teachers or teachers-to-be, our focus is purely on literature and language as fields of critical enquiry, and the programme does not focus on pedagogical methods or improving language skills. Our programme assumes that you already have a strong foundation in reading and writing in English.​
For more information and application details, please contact maesft@hku.hk.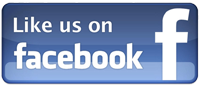 Courses
The MA in English Studies consists of two introductory courses (9 credits each), four seminar courses (6 credits each), and a capstone experience (18 credits) in the form of a final research project and a conference paper to be presented at a conference on a Saturday in early May. This conference will be open to the academic and wider community. The total graduation requirement is 60 credits.
Core courses
Please note that not all elective courses listed below will necessarily be offered every year.
Elective courses (Linguistics)
Elective courses (Literature)
Final capstone course
The introductory core courses will be held in the evenings, Mondays and Wednesdays, 6:30 pm - 9 pm. Some elective courses will be offered in the evenings and others in the daytime and will run for 2-2.5 hours.
Each session may consist of a lecture, workshop, students' presentations or other form of in-class learning. Students' attendance and participation in all courses are required.
Programme Structure
The full-time MAES programme is an intensive one-year course that runs over two semesters. In Semester 1, student will take two introductory courses, as well as two elective courses in Linguistics and/or Literature. In Semester 2, students will have the option of specialising in either the Linguistics or Literature stream and can choose two more electives from above, depending on their area of interest. In addition, the students will develop a final research project in the capstone course in the second semester, culminating in a paper, a creative project and a presentation at a conference.
Please find the Regulations & Syllabuses 21-22 for your reference.
Application and Fee
Designed for
Education professionals, researchers, and those seeking academic careers or intellectual challenge.
Entrance requirements
(a) shall hold
a Bachelor's degree with good honours of this University or a qualification of equivalent standard from this University or another comparable institution accepted for this purpose; and
a Bachelor's degree with a major in English or a closely related subject;
(b) who is seeking admission on the basis of a qualification from a university or comparable institution outside Hong Kong of which the language of teaching and/or examination is not English, shall satisfy the University English language requirement applicable to higher degrees as prescribed under General Regulation G2(b). The programme has its specific requirements with regard to TOEFL and IELTS:
Test
Minimum requirement
TOEFL: Paper-based test (PBT)
Overall score of 550 with 4 in Test of Written English (TWE); or
TOEFL: Internet-based test (iBT)
Overall score of 80 with 25 in Writing; or
IELTS
Band 7 with no subtest lower than 5.5

In addition, a personal statement, a writing sample and two references will be required for your application. More details on supplementary documents will be made available on the online application form.
Overseas referees will have the option of posting their references to our School or emailing a scanned copy of their reference, signed on university letterhead to Ms Connie Kong at ckconnie@hku.hk from a university email address. In addition to the letter, the referee must send the referee report that is available for download on the Faculty application website under 'Supporting Documents'. Hong Kong referees should post their references and report to the School.
Other qualifications will be considered on a case-by-case basis. Candidates might be asked to attend an interview.
Programme fee
Locals: HKD$150,000 per annum
Non-locals: HKD$198,000 per annum
Candidates who have accepted a conditional offer will be asked to pay the 1st instalment of tuition fees.
***Once you have paid the initial deposit to secure your place on the programme, please note that it is NOT transferable to other MA Programmes at HKU or refundable in any way.***
Application
Closed
Student Visa
Overseas students would be able to apply for a student visa through the university upon acceptance to the programme.
Deadline for application
Round 1: 12:00 noon (GMT +8), December 4, 2020
Round 2: 12:00 noon (GMT +8), March 26, 2021
Education Bureau: Scholarship for Teachers
(Pursuit of Master's Degree Programmes)
The Scholarship for Teachers (2021/22) for full-time HK teachers is open for application from 17 May to 15 June 2021.
MAES Entrance Scholarship
Entrance Scholarship for the Master of Arts in English Studies
In 2018, the School of English established an Entrance Scholarship for students of the Master of Arts in English Studies programme to recognise their outstanding achievement and financial need upon admission. The Scholarship shall be awarded to cohorts admitted from the academic year 2020-21 under the following revised regulations:
The Scholarship shall be named as the "Entrance Scholarship for the Master of Arts in English Studies"

.

There shall be up to seven awards available annually to new full-time and part-time students of the Master of Arts in English Studies programme, on the basis of academic merit and demonstrated financial need, upon admission.
The value of each award shall range from HK$20,000 to 50% of the total value of an awardee's tuition fee. The exact number and values of awards shall be determined by the Selection Committee.
In the event of there being no suitable applicant in any year, no awards shall be made.
Awardees cannot receive any other scholarships concurrently from the University throughout their studies in the Master of Arts in English Studies programme.
[Download the application form here: docx / pdf ] Application deadline: March 26, 2021