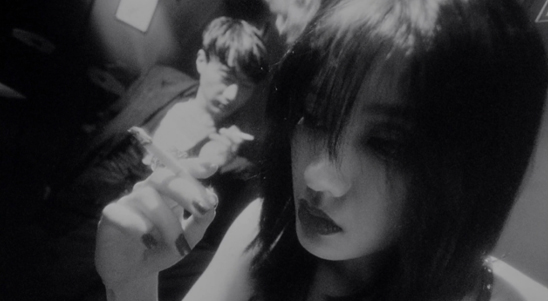 Wong Kar-wai, Fallen Angels (1995)
Introduction
---
This iteration of the course will explore Global Fictions through the lens of genre, focusing primarily on how various works and subgenres of transnational crime fiction (such as detective fiction, noir narrative, police procedural, etc.) are transformed as they move across boundaries—whether historical, cultural, medial (literature to film or television), or aesthetic (high and low)—and as they come into contact with other genres (through generic hybridity and mixing). The course will also consider a range of critical concepts tied to the processes by means of which crime fictions become transnationally mobile and are recontextualized, including genre, intertextuality, translation, adaptation, remediation, transmedia storytelling, taste culture, etc. Texts will include literary, cinematic, and televisual works from diverse national contexts: classic works of detective fiction (such as Doyle's Sherlock Holmes narratives) and transcultural reworkings (like the Poe-inspired tales of Japan's Edogawa Ranpo); more self-reflexive and experimental manifestations (as found in France's nouveau roman and nouvelle vague or in the Latin American ficciones of Argentina's Jorge Luis Borges); as well as more contemporary works and categories (Nordic Noir, Hong Kong and Korean neo-noir, and ecocritical and feminist revisions) and postmodern genre mashups (as when noir or hardboiled meet vampire fiction, the western, or martial arts, for instance).
Texts
---
The majority of course readings will be made available on Moodle as PDFs, and audiovisual materials (films, TV shows) will be screened in class (in part or whole).
Students should purchase Olga Tokarczuk's Drive Your Plough Over the Bones of the Dead in advance. Other required readings will be announced on Moodle prior to the first day of class.
Assessment
---
100% coursework, consisting of:
Participation (including attendance, group discussion): 15%
In-class Written Analysis: 15%
Midterm Paper: 30%
Final Paper: 40%