By Khadija Azhar, Lok Hang Vincent Chu, and Rajesh Panhathodi
Sanaz Fotouhi was born in Iran soon after the revolution, during the Iran-Iraq war. Her father's job as a banker took her and her family to many countries before she landed in Australia. Sanaz holds a Bachelor of Arts and a Master of Philosophy from the University of Hong Kong. The thesis of her PhD at the University of New South Wales was published as The Literature of the Iranian Diaspora: Meaning and Identity since the Islamic Revolution (I.B. Tauris, 2015). As a creative writer, Sanaz has been published in anthologies and journals across Australia and Asia. She is also the co-producer of two documentary films – Hidden Generation, a short documentary examining the reasons for the increase of women's self-burning as a form of suicide in Afghanistan, and Love Marriage in Kabul, a multi-award feature documentary following a young couple as they try to get married against all odds. Sanaz is one of the founding members of the Persian Film Festival in Australia, and is the former director of Asia Pacific Writers and Translators Inc., a literary networking organisation that brings together people from the creative writing and publishing industries.
When did you start writing and what influenced your thoughts?
I started writing when I was really young. I was eight or nine years old in Iran, where I was born, when I wrote a little five-line story and posted it to a children's magazine. To my surprise it was printed on the center page. Then I received a letter alongside a copy of the magazine, telling me 'We hope that one day you become a world-famous writer.' This experience had a huge influence on my young mind. So, I continued writing. In high school, I became interested in literature and kept writing. I was very fortunate when I was studying at HKU that I had Professor Shirley Lim as one of my teachers — she was a huge influence. Then Dr. Page Richards came to HKU and she was an amazing mentor and advocate of my writing. So, I could say that HKU and the English Department massively impacted and influenced my confidence in my writing career.
What kind of reading did you enjoy during your studies and were you influenced by any other writers or their ideas?
I was really interested in diasporic and postcolonial literatures because they spoke to me and my diasporic experiences. I read a lot of Asian, Indian and African literature. I was very lucky that I did a module on postcolonialism and modernism at HKU. These influenced my thinking and fascinated me. So, I kept reading. As they say, if you wanna be a great writer you gotta be a great reader! Life, of course, was simpler back then: all I did was be a student and I had all the time in the world to read, write and research.
So, to answer the question in sum: I have been influenced by many different people, writers, and modalities in my writing career. Too many to name or even remember.
Could you tell us about your life as a student at HKU?
When I was there the campus was very different. We are talking about the early 2000s. The centennial campus didn't even exist. It was an idea and we couldn't comprehend how it would even look.
There were actually not many foreign exchange students or even English-speaking people on campus back then. Since I lived in Hong Kong prior to coming to HKU, I wasn't an exchange student. I was one of the very few odd ones who was not an exchange student and was kind of local, but spoke English and didn't speak Cantonese. Initially, it was very difficult.
Eventually, I made friends with some of the locals and exchange students and we created a great community. We bonded over the occupation of this in-between space. We used to hang out at Oliver's, where Coffee Academics is now. That's where most of our friendships took place. My friends at HKU were really diverse. We had people from different disciplines but somehow, we just bonded over the fact that we were 'culturally orphaned'.
Campus life was amazing. I was privileged and lucky because all our classes were held at the Main Building. Even then it felt like I was part of something historic and unique but I didn't know that we were probably some of the last remaining groups to have our classes there.
Did Hong Kong influence the writer's imagination in you?
Hugely! Hugely because of the way Hong Kong is. Hong Kong is extremely cosmopolitan and you meet all sorts of people. Not only that but there's also something about the landscape of Hong Kong; the modern juxtaposed with the old. To have the rustic next to the modern, the juxtaposition of the many diverse stories definitely influenced my imagination and my perspective on writing. I don't know how it is now because I haven't been back in a few years. I bet my imagination of the landscape is very different from how it actually is now. I think if I were to come back now, I'd have a culture shock, like going back home after a long time and feeling nostalgic about the way things were. I assume that would give me new ideas to express through my writing.
Do you have similar observations about the landscapes of other cities you have travelled to?
I can't say that about Australia because it is quite uniform and not as organic in its cityscape. But when I have traveled – even going through Afghanistan – the juxtaposition of modernity and antiquity has always fascinated me. I think there is always a story; there's always an interest in the gap between the old and the new. For every generation when things shift, there's always a kind of nostalgia for the old. If you look at modernist writers, they were going through that nostalgia for the Victorian era. If you look at us, we have a similar kind of nostalgia. You, the younger generation probably can't even comprehend it, but I remember the pre-Internet days and part of me misses those days, when there were not so many distractions coming at us. In that gap or in that period of transition, there's always a necessity for writers to record this because that forms part of literary history.
You talked about living in cosmopolitan cities. You come from Iran, and you've lived in different places, including Hong Kong and Melbourne – how have different times and spaces contributed to the cosmopolitan in you?
I think the main thing I can say about being so-called 'cosmopolitan' is an understanding there are multiple truths—it's not black and white. Everybody has a valid point, and everybody is right from their perspective. Understanding this is very important because as writers and artists we have that ability (if we have the skill) to translate the multiple perspectives and the many layers of a story. That's why I actually love multi-narrative stories and novels because they offer various perspectives on the same topic and you get to understand everyone's world. I think that has been one of the biggest contributions to me traveling; being accepting, being understanding that everyone has a very valid and different perspective, even though I may not agree with it or ever be able to see it from that angle, I can respect it.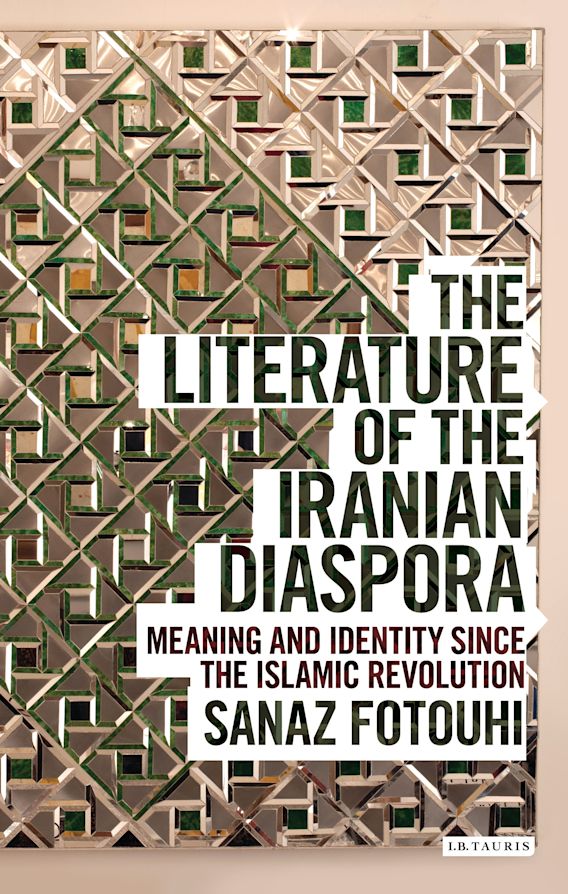 Would you say your experience with writing life stories shaped your academic writing?
It definitely has. I weave my personal stories into my own academic writing. In my book the Literature of the Iranian Diaspora, I incorporated my own stories into an academic text. To me, academic work needs to speak to the heart as well as to the mind. Otherwise, it's dry theory. I bring my own perspective into theory: 'Let's tell a story. Unpack the story and weave the theory into it'. That to me is much more palatable than 'here is a bunch of theories. Just apply it to something'. I think that's more true to life. It speaks to people; it's more engaging. I started this approach during my PhD, which became my book. It wasn't an easy process though because it wasn't something that was common. Back then when I was doing my PhD, it was just 'get in and do the theories'. I actually had to fight in some parts with my supervisors. I had to demonstrate that this was adding value. By the end of it, they agreed with me.
Your first documentary Hidden Generation is about female self-immolation in Afghanistan. When did you start working on it?
Well, there's a bit of a backstory to that. When I moved to Australia my then-partner was a filmmaker and at that time my dad used to work in Afghanistan. So, we traveled to Afghanistan to visit him in 2006. Consequently, we decided to make a film and I became the producer, and my partner, the director. I never really studied filmmaking academically, but I learned a lot by proxy by just watching. So, that's when the film interest started. That was one of the first things that we did, and then onto Love Marriage in Kabul, which was the second film that we did together.
Love Marriage in Kabul is a brave attempt to capture the challenges of a love affair in Afghanistan. How challenging was it for you to make this film happen?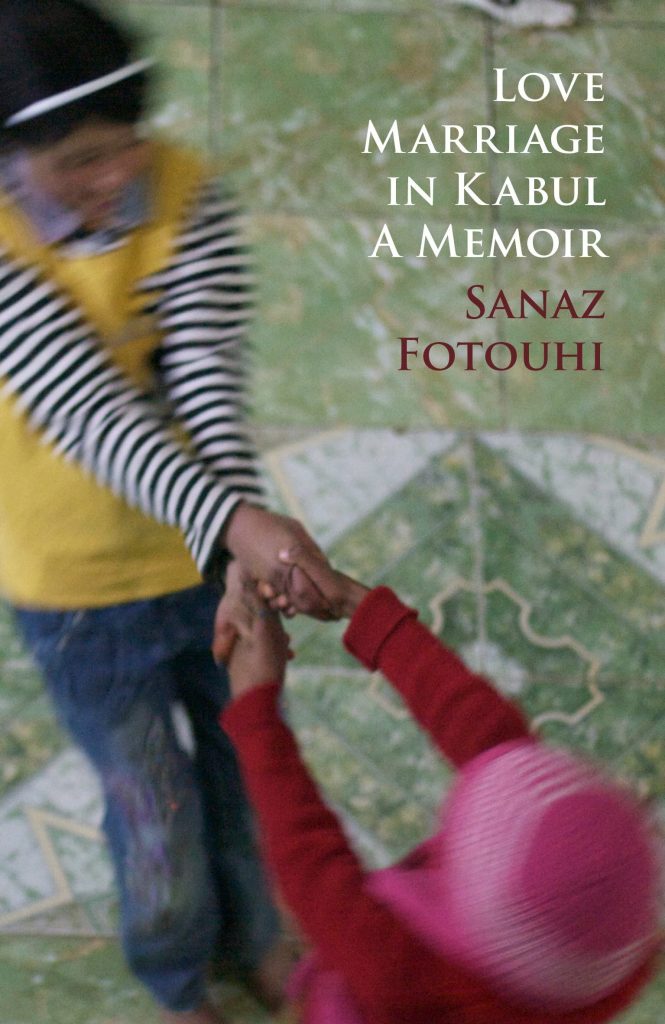 It was very challenging. In the book Love Marriage in Kabul: A Memoir, I outlined the process of it. There were extreme challenges, such as travel logistics, and getting equipment there; the challenges of safety; and the challenges of getting families to agree for us to even go. The shooting of the film was also a challenge in itself. We had to be very careful and culturally mindful in the process. There were also psychological challenges and trauma. Going into a place like Afghanistan, I had no idea how much trauma I would be faced with and how that trauma would impact my life later. Almost ten years after the last time we went to Afghanistan, I am still dealing with and coming to terms with some of the events I experienced there.
When did you decide to publish Love Marriage in Kabul: A Memoir?
I started writing as soon as we went to Afghanistan in 2006 and kept writing throughout the different trips. The reason for this was that I was part of the team making the films, but film was not my medium. I was not the front person; it was the director's story and his voice. So, I felt that there were a lot of things unsaid both from my perspective and from the perspective of the people that didn't get into the film — the stories of the women and the children and the undercurrent of things that didn't get featured, which were never going to be seen. That's why I decided to write this book.
Could you recollect your experiences working with the Persian Film Festival in Australia? What kind of audience did the festival attract and what was their response?
I co-founded the Persian Film Festival with my ex-partner. The festival was the first one of its kind and it was really well-received, especially by the Iranian and Afghan communities, the Persian-speaking communities, and also by foreign film lovers in Australia. It was a breath of fresh air because there were Italian, Spanish, and Greek festivals, but we were missing a Persian film festival. Before this, people would wait for one film to come into the major festivals. If they were lucky they could get tickets as Persian films are very popular in Australia. The festival consequently brought these communities together, and people were really excited about such an event. As it was so popular we turned it into an annual event. I'm no longer involved with the festival because I moved onto other things. But it is still going strong in Australia.
What was your experience of working with writers' and translators' groups in Australia?
It was like coming full circle. When I moved to Melbourne, I met someone who introduced me to 'Asia Pacific Writers and Translators' (APWT). APWT was already up and running in Hong Kong when I was a student at HKU. Unbeknownst to me, I had even gone to some of their events as part of the Hong Kong Writers Festival. Years later, in Melbourne, they were looking for somebody to direct an annual event and I took on the role of Executive Director. This really reconnected me back to Hong Kong and the Asian literary scene. So, it was like going home because I knew the scene really well. That experience opened my world to Southeast Asian writing; I got to travel to festivals across the world and engage with a lot of diverse writers and translators from the region. It was a really exciting time of my life that has had a huge influence on my writing career.
What is your advice for those who want to take up research and creative writing hand in hand?
Just do it! It doesn't need to be one or the other; creative writing is what actually fuels my research interest in theory and academic writing. As I said, I personally find straight-up academic writing dry. For me, the excitement is always in creating something that speaks to both the academic and the creative. For example, I would be very inspired by post-colonial theory or postmodern theory, and I would write to that. Engagement with theory for me in my creative work is like a dialogue.
So, my advice is just to do what makes your heart sing. Don't conform to the rules; create your own.
What are your best memories and takeaways from Hong Kong?
I spent a good part of my teenage years and early twenties in HK. So, I have a lot of great memories; I am still in touch with a group of HKU friends. We have watched each other's life change and expand into different directions with children, migrations and life events. Although student life started pretty bad for me at HKU, by the end of it I didn't want to leave because it was so memorable. And so much learning; I owe a lot to everyone who taught me in Hong Kong, all my professors as well as other students.
What are your new artistic/academic ventures?
I've got a few things on the go. I'm working on a novel; it's a multi-narrative novel and it's been in the process for a while. In relation to creative writing, that's it. But there are always ideas brewing in my head.