---
Introduction to American Studies 2202: What's on TV: Race, Class, and Gender in American Television

Consider the images below, taken from All In the Family and The Jeffersons


Consider Figure 1 as a symbol of racial relations in the United States. Interpret the posture and posture of these characters.


What role does Mr. Bentley play in Figure 2? Why is he there at all? Interpret his reaction to the scene.


Figure 3 is a shot of the Jefferson's kitchen. What is happening in the scene? How does their kitchen compare to others we have seen this semester?
---

Links on YouTube: All in the Family, "Lionel Moves into the Neighbrohood" (1971); Part II | Part III

The Jeffersons, "A Friend in Need" (1975); Part II | Part III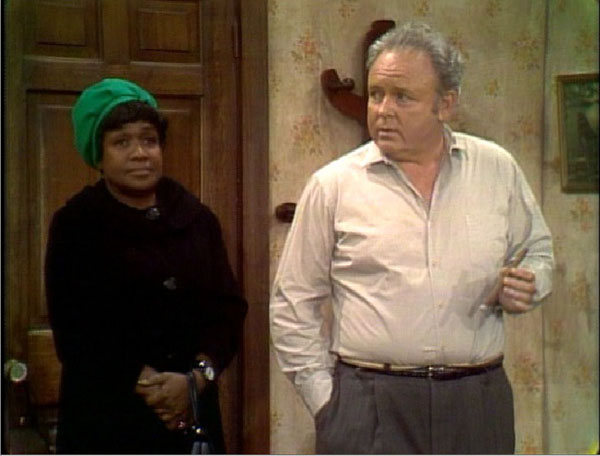 Figure 1: Archie and Louise Jefferson, from "Lionel Moves into the Neighborhood" (2 March 1971)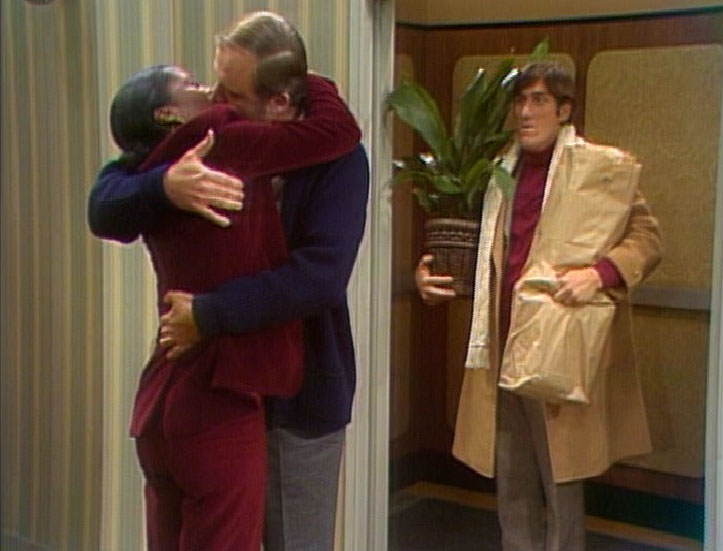 Figure 2: Tom and Helen Willis kiss as Mr. Bentley looks on in surprise, from "A Friend in Need" (18 January 1975)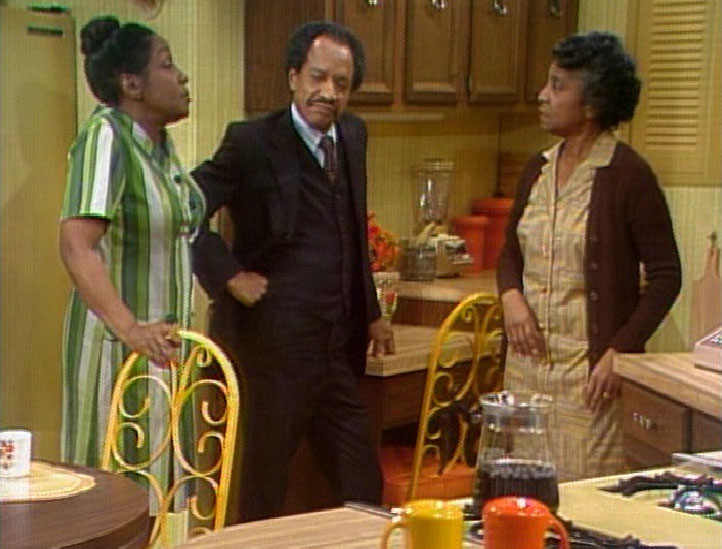 Figure 3: George and Louise in the kitchen with Louise's new friend, who is a maid. From "A Friend in Need" (18 January 1975)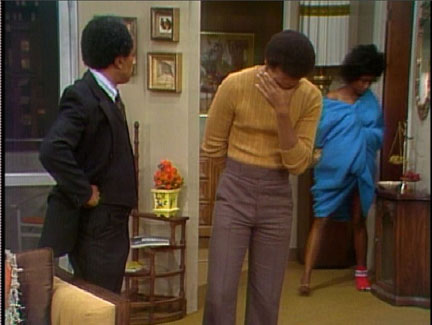 Figure 4: George and Lionel wait as Jenny emerges from the bedroom. From "A Friend in Need" (18 January 1975)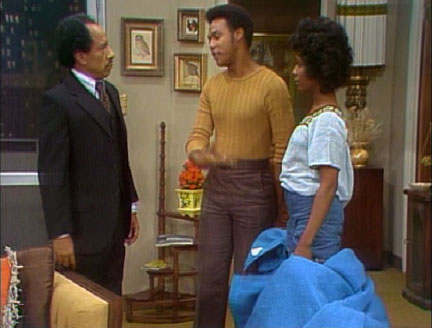 Figure 5: Jenny removes the blanket. From "A Friend in Need" (18 January 1975)